The go-to partner for private equity firms, family offices, and their portfolio companies
We are proud to serve some of the most innovative Private Equity firms, known for their focus, support, and strategic capabilities to help grow businesses.
We offer a comprehensive suite of solutions to help our clients navigate through their most transformative issues & initiatives
From Vision to Successful Combination
The Vector Advisory Integration Assessment Tool
We invite you to download our complimentary 25-point assessment tool to help buyers strategically identify areas of focus and required resources to successfully integrate a business across the five functional pillars of any business.
Some of the Industries we Serve
 See the results we achieve
Service(s) Provided: Merger and Acquisition Integration
Vector Advisory was engaged by MKG to support merger integration governance, support planning and execution…
Service(s) Provided: Enterprise Application Advisory
During his first sixty (60) days on the job, a new Chief Information Officer (CIO) heard multiple complaints about the…
Service(s) Provided: Enterprise Application Advisory
Vector was engaged to help a client move from casual shopping for new CRM and ERP …
 Check out what our previous clients say about us
I've known Shelby personally and professionally for 7+ years. We initially worked together at a large airline where Shelby served as an ERP implementation consultant with one of the Big 4. Shelby has since become a close friend and a professional peer who I've consulted with regularly. Shelby has a great sense of humor and an amicable style of communication that allows him to naturally interact with people at all organizational levels. I respect and appreciate his financial and business experience and his collaborative approach to problem-solving.
I engaged Shelby to assist in the centralization, standardization, and simplification of complex business processes across multiple locations, systems, and historical practices. Shelby's ability to observe honestly and critically, think analytically, develop creative solutions, and communicate effectively allowed the team and company to achieve success. He was a true business partner throughout.
Even though Vector Advisory is located in Southeast Florida, I chose them to assist with this effort because the virtual working environment amid the COVID-19 pandemic really has brought down location barriers and simply put – I needed a partner I could depend on. Having previously worked with Shelby at a former company, I knew he could help my team in proactively managing the project and contributing where needed on key deliverables
Consulting news from the pros
In the high-stakes world of mergers and acquisitions (M&A), financial metrics and strategic alignments often dominate boardroom discussions. While these factors are undeniably essential, a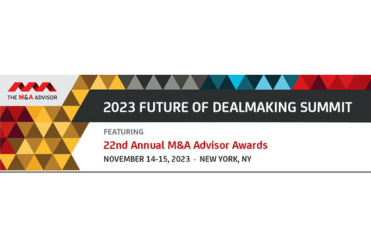 Earlier today, The M&A Advisor released their 22nd annual M&A Advisory Award Finalists and we made the list! Vector Advisory was named as a finalist in
  Co-Authored by Thomas Cockriel, Trenam Law and Shelby Faubion, Vector Advisory Services, LLC Introduction Before the sale of a business can occur, buyers and
We look forward to speaking with you